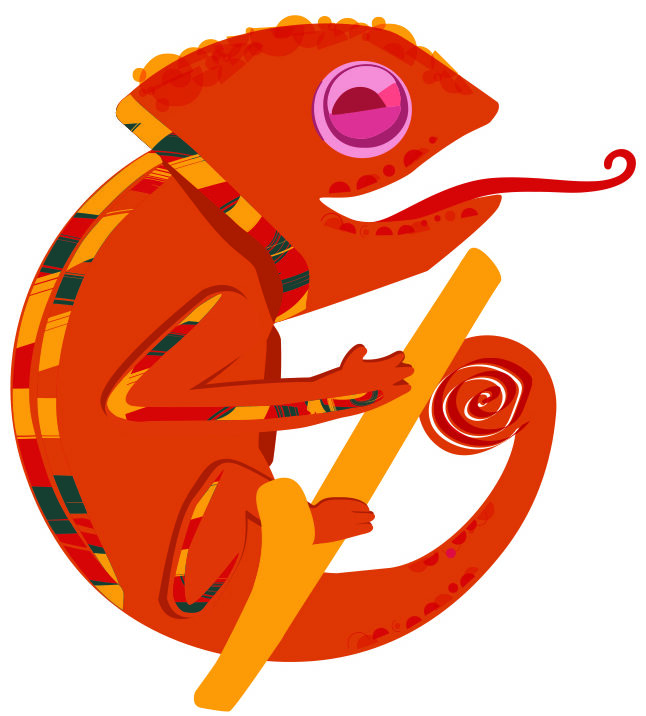 Hello, my name is KAME, I am the mascot of Fundación Eveho. I was born on the occasion of the celebration of the entity's 20th birthday. My creation and name has been a winning proposal based on the participation, connection and experience of the boys, girls, young people and the rest of the Eveho family.
The decision of my name KAME was not easy, even though it was searched, I think this name found me. I am a mascot that adapts and survives adversity, this is how the young people who see themselves reflected in me defined me, because they are true heroes and heroines of their life stories.
My existence also defines the essence of the Foundation. A vision proposal, resilient work and constant vigilance to be prepared for changes, giving the best response to the needs of children and young people at all times, who are the protagonists of their existence.
In me, you will find corporate shapes and colors, such as circles and crescents, in addition to red colors, however, boasting of my chameleon capacity, my colors can vary according to the occasion. We will meet all together on the web, social networks and platforms as spokesperson for the entity; giving information or sharing experiences of children, adolescents and young people, always protecting their identity with my emoji; or also with my own comic where topics of interest in our field will be discussed.